Dear Politzer Members and Colleagues,
I would like to thank you all for the support and hard work this year in pro the Society. Contributions and access to our website has increased constantly, participation of many of our members in the academic board of Otology and Lateral skull base courses and...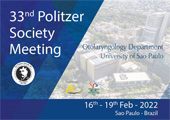 33nd Politzer Society Meeting
16 - 19 Feb, 2022
Sao Paulo - Brazil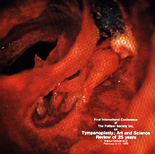 Scientific Content of Previous Meetings
Do you wish to Access to all papers presented in Politzer Society meetings during the last 12 years? Please visit Previous Meetings? page. There, you will be able to find the abstracts of thousands papers.

Forum
Are you looking solutions for what you retrieve? This is the place where you can find comments of distinguished otologists from all over the World.