Tympanoplasty - The 2nd Politzer Global Microsurgical Broadcast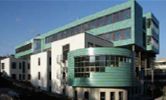 Place : Germany
Date : 05/10/2010 - 05/10/2010
Conference chair: Hans Peter Zenner

An international event with complete realtime activity with the surgeons organized by the Politzer Society in cooperation with LION Videoconference network. The LION Videoconference network is an ideal way to include a number of guest speakers and has the potential to generate lively discussion.

For this Global Politzer Society broadcast on middle ear surgery there will be up to ten live operations.

The major surgeons are Hans Peter Zenner, Tübingen, Germany, Thomas Lenarz, Hannover, Germany, Robert Vincent, Colombiers, France and WilkoGrolman, Utrecht, The Netherlands.

Moderator: Rainer Zimmermann from Tübingen moderating in Utrecht.

Panel members will participate from their own site in Europe. The moderator located in Utrecht will stimulate the debate with the panel.
1. Microsurgery of the middle ear:
8:00 am-1:00 pm Interactive session with parallel live surgery from four European surgical theatres
2. International Round Table:
2:00 pm-4:00 pm Trouble shooting in middle ear surgery:

An afternoon from 2 to 4 pm with video Demonstrations and comments from Hans Peter Zenner,
Thomas Lenarz, Robert Vincent and WilkoGrolman, (Moderator: Rainer Zimmermann)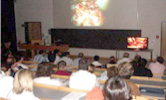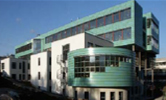 « Go Back