President's message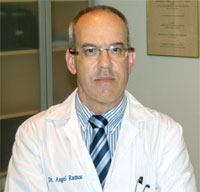 Dear Members,
It is my pleasure to write this letter after the very succesful 30th Politzer Meeting and 1st World Otology Conference, held in Niigata ( Japan). Under the direction of Prof Sugata Takahashi, more than 700 participants from more than 50 countries , shared the most recent advances in our field. The three plenary conferences given by Prof Haruo Takahashi, Prof Yanagihara and Prof P A Wackim, where the most excelent example of the high quality of this event.
It was also a good opportunity to meet our colleagues from all over the World, and enjoy the kindness and hospitality of the beautiful city of Nigata.
This conference is an example of the global vision of otology and Neurootology and represents all those interested in our specialty regardless of their origins. The scientific program showed the high levels of excellence, and savoir-faire of our Society.
Likewise I would like to mention that as chairman of the Board, and in representation of all members, we will undertake new, improvements in the Society. On the one hand the website will be undergoing major updates, specially in training and teaching areas. To this end, Prof Manohar Bance, has been assigned Research Officer.
On the other hand there has been special emphasis on establishing stronger cooperation with institutions connected to our specialty, especially with IFOS. I should like to thank General Secretary, Prof Milan Profant, his involvement and dedication to our Society.
Finally it is our mission to organize the best conference possible, with the best scientific and participatory program, as well as with academic and practical content, in Las Palmas (Spain) from November 29 to December 2, 2017, where apart from a stimulating scientific environment, we will benefit from the best climate in the world and a most unique natural landscape.
Prof Angel Ramos-Macias
Politzer Society President