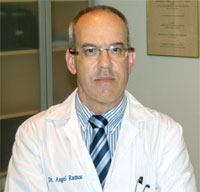 Dear Members,
It is my pleasure to write this letter after the very succesful 30th Politzer Meeting and 1st World Otology Conference, held in Niigata ( Japan).Under the direction of Prof Sugata Takahashi, more than 700 participants from more than 50 countries , shared the most recent advances in our field.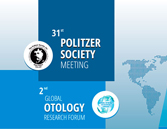 31th Politzer Society Meeting

2nd Global Otology Research Forum
February 21
st
-24
th
, 2018
Las Palmas de Gran Canaria - Spain
http://www.politzermeeting2018.com/
Scientific Content of Previous Meetings
Do you wish to Access to all papers presented in Politzer Society meetings during the last 12 years? Please visit Previous Meetings? page. There, you will be able to find the abstracts of thousands papers.

Forum
Are you looking solutions for what you retrieve? This is the place where you can find comments of distinguished otologists from all over the World.